11/06/2017

"Good Guys With Guns"
I am joined by John Allen Williamson and Liam McCarty.
We discuss Antifa's latest temper tantrum fail against a democratically elected President and SJW/Author Saladin Ahmed's attack on "racist" Corn Pops. We also discuss early details surrounding the horrific shootings at the First Baptist Church of Sutherland Springs, Texas and how not laws, but good guys with guns stopped the shooter.
ANTIFA REVOLUTION ULTIMATE FAIL!
Man Faces Harassment After Alleging Racist Imagery on Corn Pops Box
Below: Image from Marvel's Hyperion #1 (2016)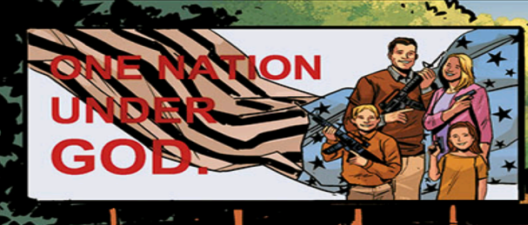 Watch Live: Texas Church Shooter Was SJW Atheist Who Hated Christians
'I Just Did What I Thought Was the Right Thing.' Man Describes High-Speed Pursuit of Texas Church Shooter