The purpose of this site is to combat the ever growing dissent toward the freedoms we as Christian Americans have enjoyed under our Constitution, as well as tyrannical overreach in government at every level.
Freedom of religion was of great importance to the framers of our Constitution, and its importance is reflected in religion's placement in the Bill of Rights.
Thomas Jefferson referred to these rights as "unalienable"; Rights given not of the state but granted by God and therefore, beyond the reach of a legislative body to alter or rescind.
It should be clear that the intention is not to proselytize those with different beliefs, but to defend those who stand with us not only in faith, but nationality.
**Must Read**
How The Specter of Communism Is Ruling Our World - TheEpochTimes.com
HUMANITY AGAINST TYRANNY - NeoCrusader.com
NEWSWEEK DEMONIZES CHRISTIANS FOR LAS VEGAS MASSACRE - Infowars.com
Pope Francis Warns Against 'Invasion' of Libertarianism - Breitbart.com
Lawsuit Claims Bose Headphones Spy on Users - Billboard.com
CHINA: Pastor singing "Jesus Loves Me" arrested - TruNews.com
Christian persecution: How many are being killed, where they are being killed - FoxNews.com
CHRISTIANS CANCEL EASTER CELEBRATIONS OVER ISIS FEARS - Infowars.com
China Installs Surveillance Cameras in Churches to Spy on Christians - Breitbart
Australian Wearing Cross Beaten By Muslim Gang Shouting 'F*** Jesus!' - Breitbart
Ten Centuries Later, a Pope and Knights Do Battle - New York Times
WIKILEAKS' 'DARK MATTER' DUMP SHOWS CIA'S IPHONE, MACBOOK HACKS - Infowars.com
'HUNT & KILL ALL WHITE WOMEN' FACEBOOK POST DEEMED NOT HATE SPEECH - Infowars.com
BREAKING: TRUMP INSIDER ROGER STONE SURVIVES HIT-AND-RUN CAR ACCIDENT- Infowars.com
New York Assemblyman Unveils Bill To Suppress Non-Government-Approved Free Speech - ZeroHedge
Pro-Trump radio host Michael Savage claims he was assaulted while having dinner with his toy poodle Teddy - Daily Mail
Without a 'world government' technology will destroy us, says Stephen Hawking - Independent.co.uk
Pope Francis issues veiled warning about Donald Trump: 'Populism is evil' - Independent.co.uk
Israel moves to mute mosques' call to prayer over loudspeakers - Reuters.com
Why the MSM Is Ignoring Trump's Sex Trafficking Busts - TownHall.com
WikiLeaks claims to reveal how CIA hacks TVs and phones all over the world - CNN.com
Experts find mass grave at ex-Catholic orphanage in Ireland - MSN.com
Pope Francis Is Warned Against Betraying China's Underground Church - ChristianPost.com
Satanic assault on Trump and supporters - Elle.com
70% of European Jews won't go to shul on High Holy Days despite heightened security - Jerusalem Post
THE LATEST: IS CLAIMS RESPONSIBILITY FOR MINNESOTA ATTACK - AP
Social Media Hypocrisy - NeoCrusader.com
Trump rips media for mocking Christians - The Hill
PARENTS SUE SCHOOL FOR FORCING DAUGHTER TO 'CONVERT' TO ISLAM - Infowars.com
How Global Elites Forsake Their Countrymen - WSJ.com
Christians Forced to Hide Bibles Amid Migrant Muslim Death Threats - Breitbart.com
IT'S THE END OF THE WORLD AND I FEEL FINE - NeoCrusader.com
AND NOW, A WORD FROM OUR SAVIOR - NeoCrusader.com
THE POPE'S EMBRACE OF EVOLUTION BRINGS US ONE STEP CLOSER TO A ONE WORLD RELIGION - Infowars.com
NY woman beheaded in what horrified witnesses first thought a Halloween prank - Fox News
Christians face abuse around the globe - CNN.com
Sharia Advisors – Barack Obama's Muslim Appointees in High Security Positions - D.C. Clothesline.com
"Jesus is Muslim" - D.C. Clothesline.com
Is The Cloward-Piven Strategy Being Used To Destroy America? - D.C. Clothesline.com
FEDS THREATEN JOURNALIST WITH PRISON OVER REPORT ON ILLEGAL IMMIGRATION - Infowars.com
COPS ADVISE STORE LOCKDOWN IN RESPONSE TO STAR WARS STORM TROOPER - Infowars.com
IMPEACH OBAMA PROTESTER CHARGED FOR FLYING INFOWARS, GADSDEN FLAG - Infowars.com
Supreme Court: Obama Care's contraceptive Mandate goes too far - Fox News
SWAT TEAM REFUSES PUBLIC RECORDS REQUEST, SAYS 'WE'RE NOT A GOVERNMENT AGENCY' - Infowars.com
10 FACTS ABOUT THE SWATIFICATION OF AMERICA THAT EVERYONE SHOULD KNOW - AmericanDream
73-YEAR-OLD VETERAN THREATENED WITH FORECLOSURE FOR DISPLAYING AMERICAN FLAG - Infowars.com
Christian mom's freedom short-lived: Obama administration must act decisively - FoxNews
US police departments are increasingly militarised, finds report - theguardian.com
Sudanese mom sentenced to die for Christian faith is freed - FoxNews.com
Christians "Most Persecuted Group in World" Muslim Persecution of Christians, February 2014 - Gatestone Institute
Rand Paul: No money to countries that persecute Christians - CNN
Got news you think we should cover?
Got photos or video footage you want to get out?
tips@neocrusader.com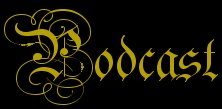 Click below to listen with Spreaker

---
Man On The Street - "Free Alex Jones"
Fraction Magic (Election Theft) - Bev Harris
Linda Sarsour Calls For Jihad Against Trump - INFOWARS Special Report
When Good Men Do Nothing - NeoCrusader.com
Behind The Green Mask: UN Agenda 21 With Rosa Korie
Mancow Reveals Obama's Shocking Secret Past - Infowars.com
Satanists Battle Christians in the Streets of Boston - Infowars.com